Discover more from Gaming, Esports, & Social Media
Gaming, Esports, and Social Media
Esports Management — Chapter 2 — Video
In this series, I'm going to discuss the different aspects of an Esports Organization's business model, why it's important, and the way I…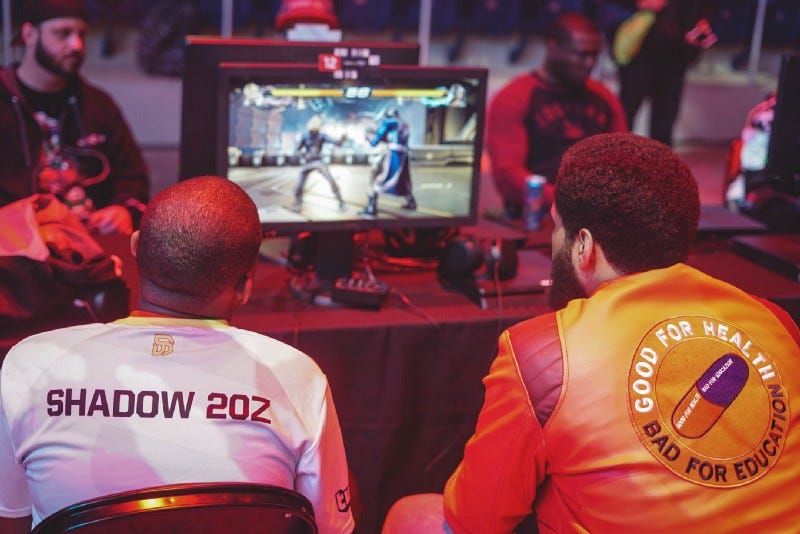 Our Videographer/Photgrapher got some great shots at Redbull Conquest in Washington D.C.
In this series, I'm going to discuss the different aspects of an Esports Organization's business model, why it's important, and the way I see it getting implemented to drive your business forward.
Table of Contents:
1. Website
2. Videography
3. GFX
4. Social Media
5. Content Creators
6. Competitive Rosters
Videography
For this chapter, I'm going to break video down into 2 categories. The first is game play mashups and the second is IRL (in real life) video. Both are extremely important.
When I say game play mashups, I'm referring to highlight reels and stream highlights. Relative to IRL content, these types of videos are WAY cheaper to produce because you don't have to physically move people around to get it done. I consider these videos to be your meat and potatoes, and truth be told, you can build a very large audience JUST with this type of content. You can easily search YouTube and find many channels with 500,000+ subscribers and the only thing they post are their gameplay clips. Another relatively inexpensive way to produce content is to use your streamer's VODs (video on demand). Great plays, funny moments, or good banter are all moments that make great content in a stream highlights video. Both of these videos allow you to be consistent with your content in a way that is really just too prohibitive early in your organization's life.
In-Real-Life videos are very important as they are what takes you from a digital only presence to actually existing in the real world. This, of course, isn't exactly true as you've been real people the whole time, however, these types of video are what allow you to really connect with your audience. The major downside here, is that compared to the gameplay videos, these are more difficult to produce in multiple senses. They are going to be more expensive. If you don't have the equipment you are going to have to rent it. Don't know how to film? You'll need a videographer. Don't know how to edit? You'll need an editor. Don't live in the same place your IRL subject matter is? Travel costs. It all adds up and makes consistently producing IRL content challenging. Ultimately though, this needs to get done as soon as you can afford to. It's critical in your ability to story tell, and telling great stories engages your audience. An engaged audience is EXACTLY what sponsors want to pay your organization for.
It's really important to remember that you aren't just producing video content just to keep you busy. It's arguably the most important part of your success equation. You simply never know when that ONE video puts you on the map. It can happen over night. And if you never catch viral success, having a consistent track record of engaging people will ALWAYS help you down the line.
That's it for Part 2 of my Esports Management Series. Please stay tuned for Chapter 3 when we dive into Graphics Content. You can read the last chapter on Websites here. Thanks for reading!