Discover more from Gaming, Esports, & Social Media
Gaming, Esports, and Social Media
Esports Photography: Kenny Matz
As we've all heard by now, Content is King. This is especially true in the world of Esports where audiences aren't only interested in…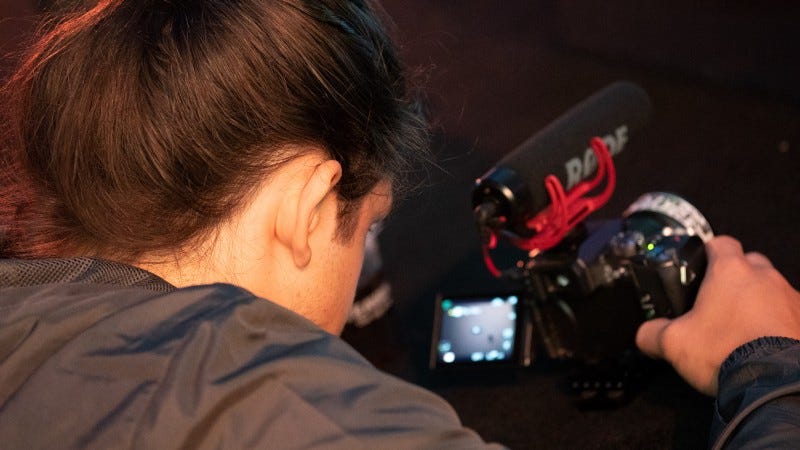 Kenny In Action @ DreamHack Austin 2018
As we've all heard by now, Content is King. This is especially true in the world of Esports where audiences aren't only interested in watching their favorite players mentally decapitate their opponents, they also want to see interesting stories involving their favorite teams and players.
Kenny Matz, the videographer/photgrapher for Disrupt Gaming, fills us in on his story and some tips and tricks.
How did you get into photography/video in general, and then how did you work your way into Esports specifically?
Before I got my camera about 2 years ago I always thought I had an eye for photography and I had always taken good pictures with my phone or my mom's camera. So when I finally got my camera it unlocked all of my potential and I just went at it, taking pictures of everything. I was already into esports at the time as a player and a graphic designer and after meeting a friend on Twitter who took pictures for Gfuel I decided to do the same. I began taking a lot of pictures for Gfuel trying to hopefully join their team of photographers. Although it wasn't until my first event which was CWL Anaheim that I actually started taking Esports pictures and I met plenty of amazing people that helped me grow and get to where I am now.
Esports at it's core is people staring at a screen, how do you make that exciting visually?
It sounds extremely corny when I tell people I take pictures and videos of people playing video games because the first thing people think about is that my subject just stares at a screen so there's not that much excitement. To make it exciting you have to learn how to capture what goes on behind the screens. The wins, the loses, the crowd reactions, the player reactions and the actual event itself. There's so much that goes on at Esports events that it's actually a lot easier than you think to find exciting content to capture.
Those LAN events are dark, how do you deal with that to capture clear photo/video without spending a ton on heavy camera equipment?
Shoot in manual and know your camera. You have to know what your camera can and can't do because every camera is different depending on the environment that you're shooting in. After enough experience you'll know exactly what settings you should set your camera to to get the best shot possible in any condition.
What are other ways Esports teams can generate interesting stories outside of competition?
Show the behind the scenes. By showing the fans what goes on when the team isn't competing you build a much more personal connection with your fans. A great example of this is a series that Optic Gaming has called Vision.
You've saved up $2000 and have no equipment. What gear are you buying to get started?
Camera Bag: USA Gear S17 DSLR Camera Backpack
Camera: Panasonic Lumix DMC-G7
GIMBAL: DJI Ronin-S
TRIPOD: Oben AT-3565
LENS: Panasonic Lumix G 42.5mm f/1.7 ASPH
MIC: Rode VideoMic GO Lightweight On-Camera Microphone
(If you are interested in buying gear, grab it here)
If you could go back in time, before you took your first "pro" photo, what advice would you give to yourself?
I would tell myself to get into video and photo. So many teams and Esports organizations want people who can do both because a lot of online content is shifting towards video due to easy ability to consume.
Catch up with Kenny at his social's here:
IG/Twitter: mallcopkenny
Website: kennymatz.com